Just bring your smiles and leave the rest to Pinar…
Welcome to the website of our Calgary photography studio!
Alpina Photography is a leading Calgary photographer specializing in family portraits and commercial photography. With a keen eye for detail and a passion for capturing the perfect moment, Alpina Photography has become a trusted name in the Calgary community for all your photography needs.
Whether you are looking for a family portrait, a romantic engagement shoot, a business head shot, or professional branding photos for your business, we are here to provide you with top-notch quality service.
We take pride in our top-level customer service. From the moment you contact us to book a session, to the final delivery of your images, we strive to provide a seamless and enjoyable experience. We always listen to your needs and preferences, and we work closely with you to understand your vision and capture it perfectly.
Conveniently located in Calgary, Alpina Photography serves clients throughout the city and surrounding areas.
Contact us today to book your next photoshoot and create lasting memories or stunning visuals for your business!
Just bring your smiles and leave the rest to Pinar.
2023 FALL PORTRAIT SESSIONS
Fall is here. It's the most favourite time of the year for family photos. We are blessed with such great parks in Calgary that give us plenty of different and beautiful backdrops for family portraits.
We have photo sessions for both single families and extended families. You can choose the place of shoot or just leave it to us, so you have one less thing to think about.
You can secure your photo date by booking it from family sessions page. There is a Frequently Asked Questions section on the same page. If you have a different question you can always ask us directly at info@alpinaphotography.com or through FB or Instagram DM.   After your booking, we will have a pre-session phone meeting where we discuss your expectations, style, location and some other details related to your session.
You can book your photo session HERE.
— An Elegant Way of Gifting —

Order a photography gift certificate in minutes and surprise your loved ones with a thoughtful gift which you can give from a distance. It is a perfect gift idea for Valentine's day, Mother's Day, Father's Day, baby shower or engagement. Choose the amount you would like to gift and they can redeem it for any date that works for them. To order, you can contact us at info@alpinaphotography.com
— What Clients Have To Say —

.
Pinar was a joy to work with, I inundated her the night before our session with ideas and inspiration, when we met up for the shoot she was so fun, patient, and dedicated as we marched all over a large, off-path area with props, dog, cat, and husband in tow! We ended up with beautiful shots featuring us and our fur babies 😊
Elly Uz
.
I recently did my business head shots with Pinar. I have never done something like that before but Pinar was very accommodating and help you relax to take the best shots. She definitely loves what she does and do her best to get the best poses. She delivered the final shots quite fast and her edits on the photos were just right! Thank you Pinar for the fun photo session and also great quality photos.
Barkim Demirdal
.
Pinar was great, very professional, and has an amazing eye for props, posing, composition, and editing. We were very happy with our newborn photos. She was able to accommodate any requests we had, including using our own clothes and props that we prepared. Highly recommend her services!
Joseph Madamesila
Pinar is an amazing photographer. She keeps her clients entertained and feel relaxed during the entire session. We love all her photos! Thank you so much Pinar for capturing a very special moment for our family. It was a pleasure working with you. It made us smile all throughout! 🙂
Mitchell
Pinar is able to get beautiful shots from the wildest of subjects. She is patient, creative and energetic. A very talented photographer!
Leah Kirkpatrick
Pinar from Alpina Photography took our daughters photos and she did a fantastic job – we had a hard time narrowing down our favourites! Our daughter really doesn't like the camera but somehow Pinar managed to capture her little personality and some of the best photos ever taken of her. We are very happy. Thanks Alpina Photography!
Kat Lowe
Pinar was an absolute pleasure to work with! We did both a session at her home studio and a session at our home. She had her studio set up perfectly for a newborn session – so warm and cozy! She has so many props for getting really great shots. Her patience with our 3 year old was greatly appreciated! Definitely will be booking future sessions with Pinar.
Jen Massina
.
It was amazing that she could catch a very natural smile from my little son. He really enjoyed the time to take photos just like play and had fun. Very kids friendly and very kind to answer all of my questions. I really recommend this photo studio especially if you have kids.
Youngsun Lee
Pinar with Alpina photography provides excellent customer service on top of her excellent skills as a photographer. We have been very lucky to have her capture our children in their preschool years. Highly recommend Alpina Photography
Stephanie Scotland
I highly recommend Alpina photography. We had our family session and it was an amazing experience. Pinar is so professional, has the best arrangement and had a way of making everyone including the children feel relaxed and comfortable. She took her time with us and we never felt we were being rushed. The pictures came out sweet and natural too. Thank you Pinar.
Ngozi Nmelu

Pinar is a great photographer to work with! She is energetic, engaging and patience. As a shy person who doesn't like to be in front of the cameras, Pinar took every effort to provide a comfortable photo session. Her advices were very helpful to select photos that represented my personality. Thank you Alpina Photography for capturing the beautiful headshots!
Odul Karayazi Atici

We hired Pinar to do wedding photos last summer and they are stunning!! She is fun to work with, has great ideas for photos and is super flexible. I would hire her back in a heart beat!!
Jessie Brown
Pinar is an amazing photographer. She had made every effort to make me feel comfortable during the professional headshot session. She is friendly and flexible. I really liked the quality and style of my photos. I highly recommend her!
Pinar Ozbagriacik
Pinar provided our office with professional headshots, and we were very pleased with the experience! She set up her mobile studio at our office, which made things easy for us. She was very personable, and delivered our images very quickly! We highly recommend her services.
Worry Free Tax Consultants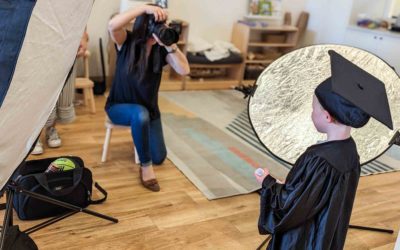 Picture Day At Akidemy Preschool Today, I would like to share with you my photo day experience at Akidemy Preschool in Calgary and a few tips and tricks about how I photograph little kids and how I retouch those photos. Starting out as a baby and kid's...
read more